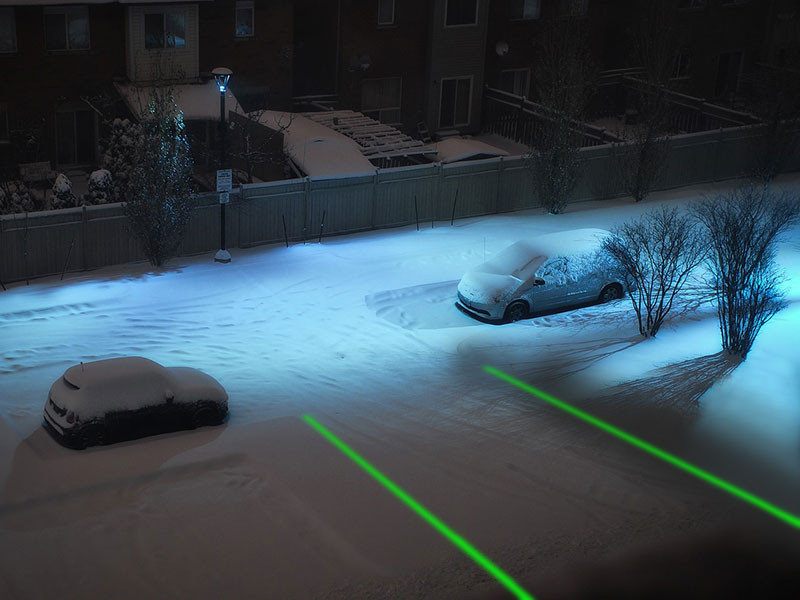 Marking of entrance bays
Our TopFloor line lasers are ideally suited for this task, as the laser beam is clearly visible in most weather conditions, even in rain or snow. Only the application under solar radiation is very difficult. Entrance bays can be marked variably and flexibly without great effort and without permanently damaging the floor with paint. Due to the simple installation of the laser, your driveway bays can be repositioned quickly and easily.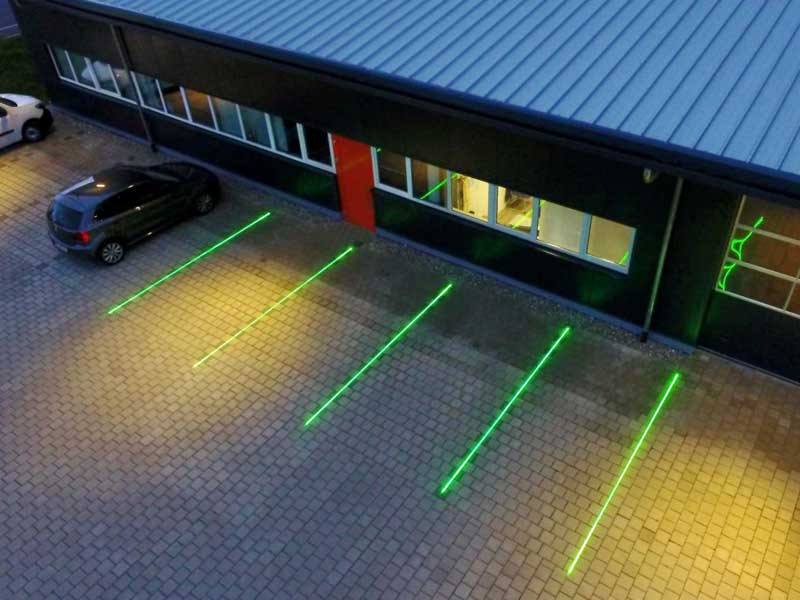 Parking space marking
With the TopFloor line laser you get a precise parking space marking in your desired colour. Without damaging the floor covering with marking paint. The laser can be used flexibly so that it can be moved to another location at any time. The parking space markings by the laser are very well visible, especially at night. Dirt, abrasion or snow will not cover the laser line.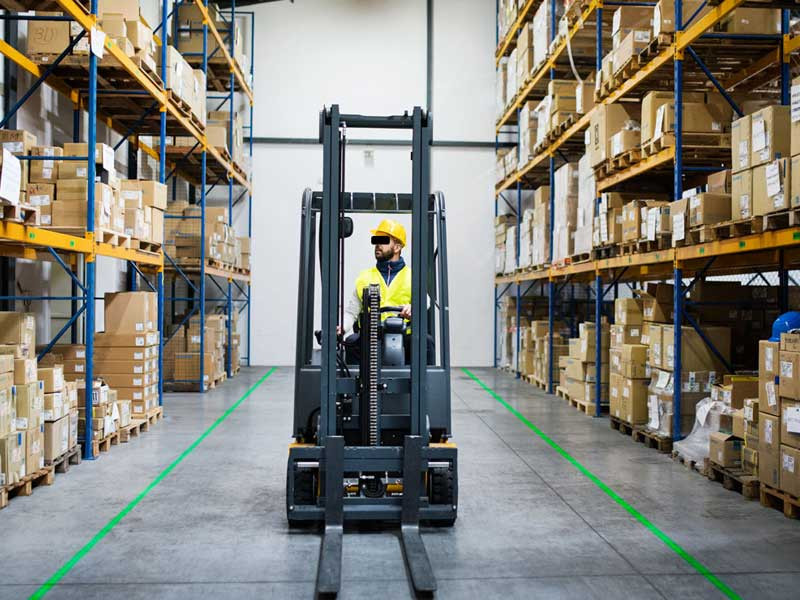 Marking of footpaths and driveways
You can easily and simply mark paths and routes with our TopFloor Laser. If the need for the laser changes, you simply remove it and reattach it elsewhere. As the years go by, walkways and driveways can change frequently, so you would rather use laser marking than the outdated floor paint, which is still there when you no longer need it.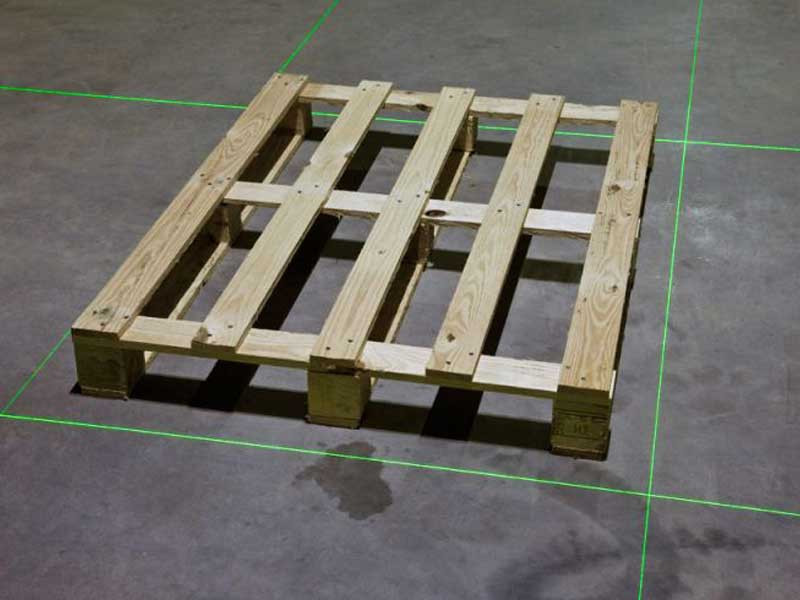 Display of pallet locations
The TopFloor line laser is ideally suited for marking pallet locations, as the lasers can be attached flexibly. Warehouses and buildings offer an excellent opportunity for mounting the laser, as it should be fixed to the ceiling. If the laser is temporarily not needed any more, it can simply be switched off.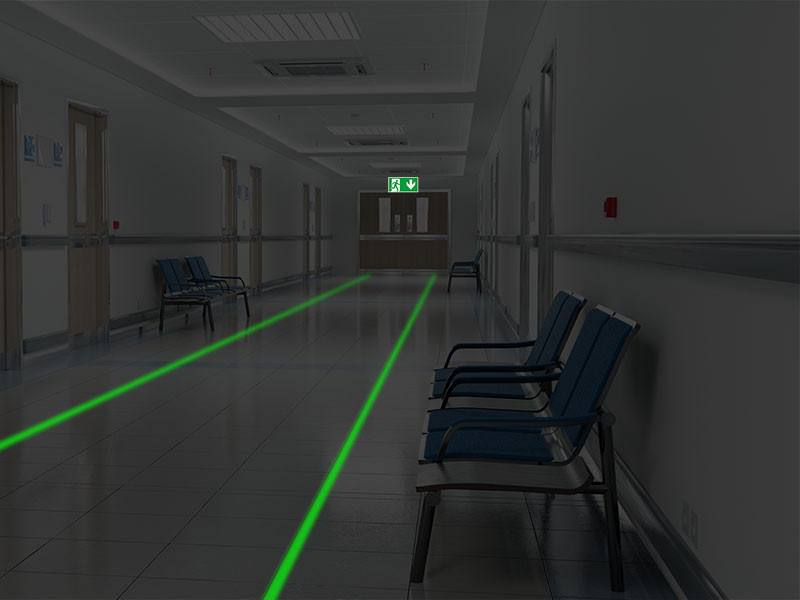 Prominent representation of escape routes
Escape routes should be marked very conspicuously to guarantee a quick escape from the building. Our line lasers are available in green and red. The very striking colours are perfect for clearly marking escape routes. However, TopFloor lasers can NOT replace the necessary escape route markings by means of signage, but serve as an additional attention-getting feature.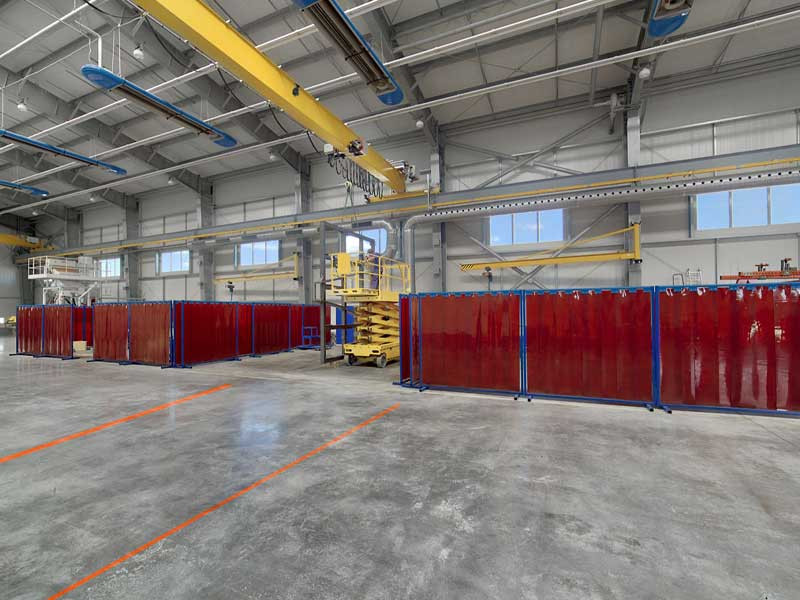 Marking of safety areas
Security areas play an important role in companies. Mark the security areas of your company easily and flexibly with our line laser. The lasers are available in green and red, which you can of course choose yourself depending on the purpose. Should the security area change for any reason, this is no problem for the laser. Due to the simple installation, the laser can easily be remounted at another location.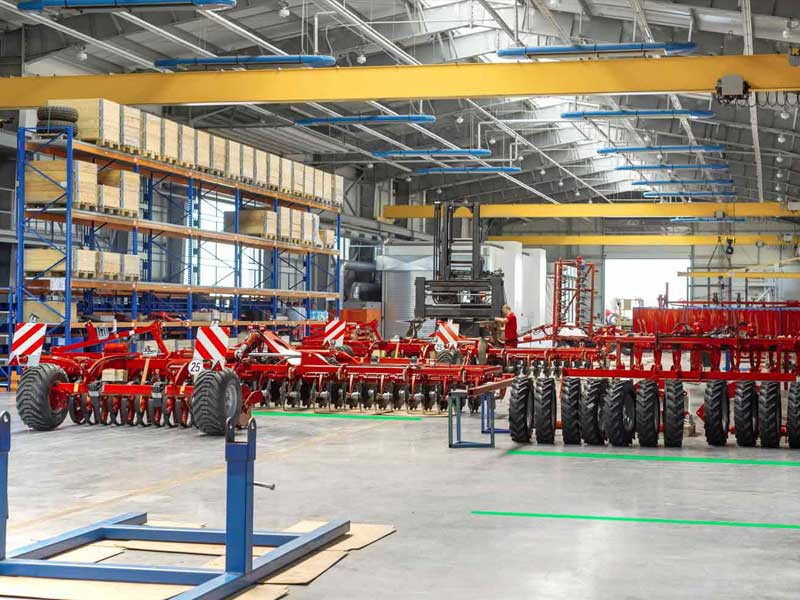 Permanent marking of work spaces
TopFloor laser beamers are an ideal way to mark work areas in an industrial hall. Since the laser line is clearly visible, especially indoors, it is even possible to work without sticking or painting floor lines. The laser devices are also mounted on the ceiling and can even be dynamically switched on and off.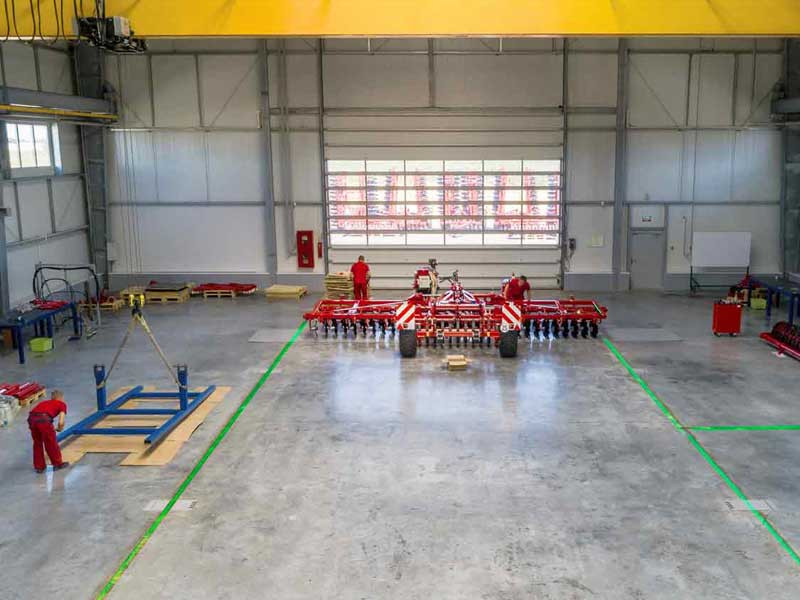 Drop positions and storage spaces
Especially in heavy forklift traffic, the laser is a real asset, as the bright line is easily seen from the driver's position. Understandably, even with heavy-duty forklifts, there is no abrasion of the marking, which is why regular reworking is not necessary. Here, too, a dynamic switch-on or switch-off can be easily realized.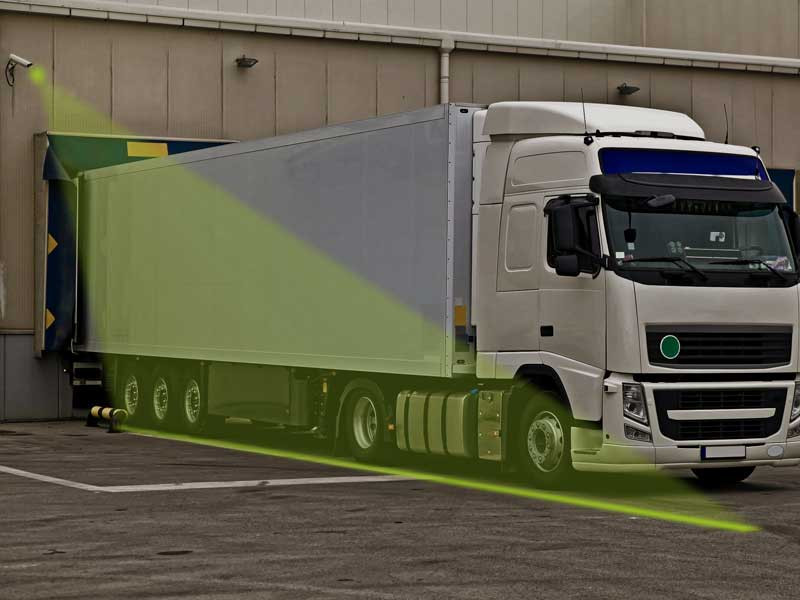 Drive way display for truck ramps
In the dark, truck drivers are often faced with the problem of being able to approach the respective loading ramps cleanly and straight. This is where TopFloor lasers step in by marking straight approach lines and thus providing invaluable assistance to the driver. Even at dusk, the lines are clearly visible.
A TopFloor line laser is versatile
This laser is also particularly popular for marking industrial floors in warehouses or other buildings. Due to the different laser colours, different areas can be separated by colour. For example, you can use the TopFloor Laser to mark your danger areas in your warehouse or building so that your employees and other people are warned and stay away from the danger area.
Parking spaces, driveways or footpaths can also be easily marked with the laser. By attaching a TopFloor Laser you not only save yourself the tiresome floor marking with paint but are also flexible in the position of the laser. Should the position change at your parking facilities or walking paths, simply reposition the laser as you would like to use it. This will not leave any old markings on your parking space, property or hall.
The advantages of TopFloor lasers
good visibility by day and night
clearly visible even in snow
no permanent damage to the floor
available in green and red
easy installation
flexible application possibilities
Laser beam not dangerous
abrasion resistant